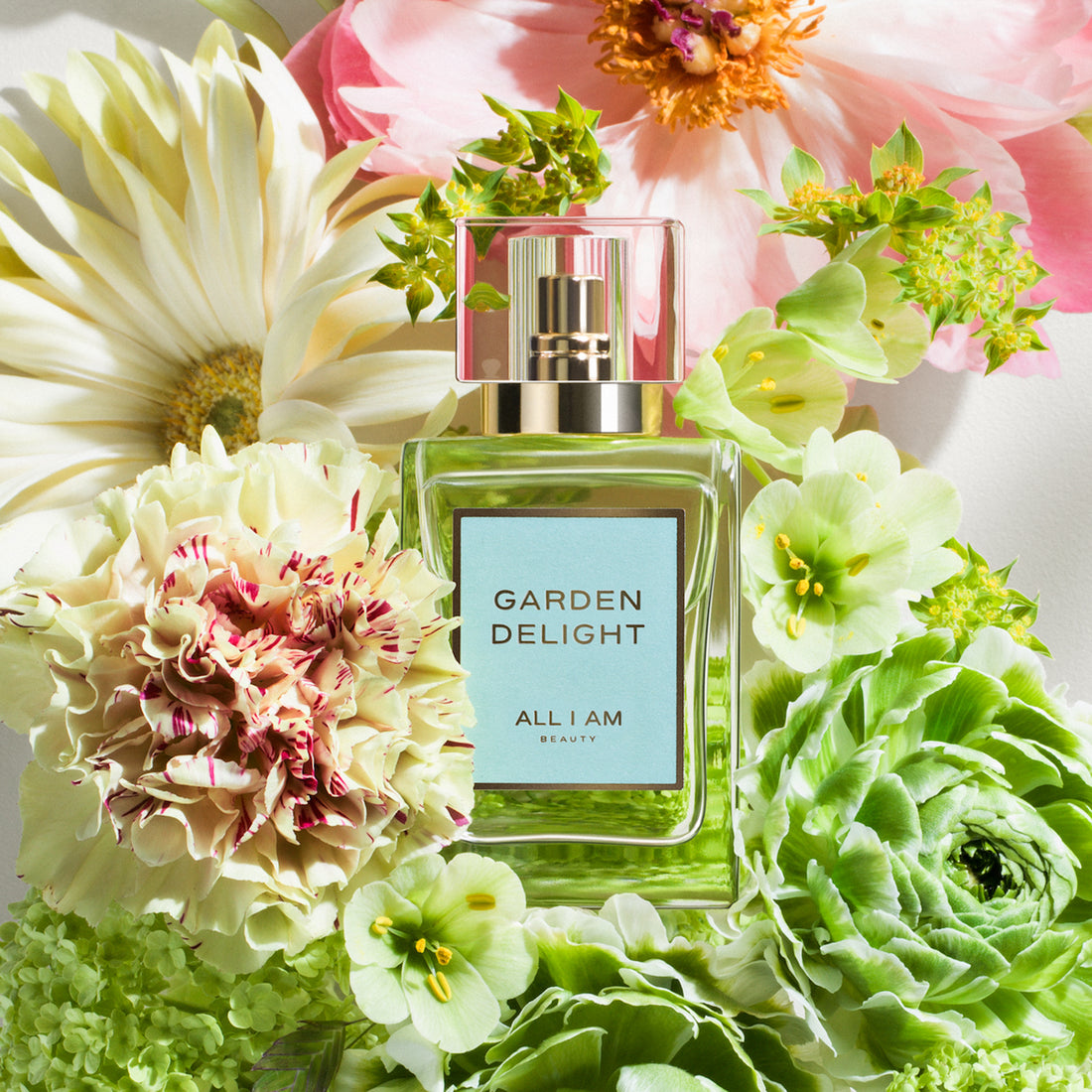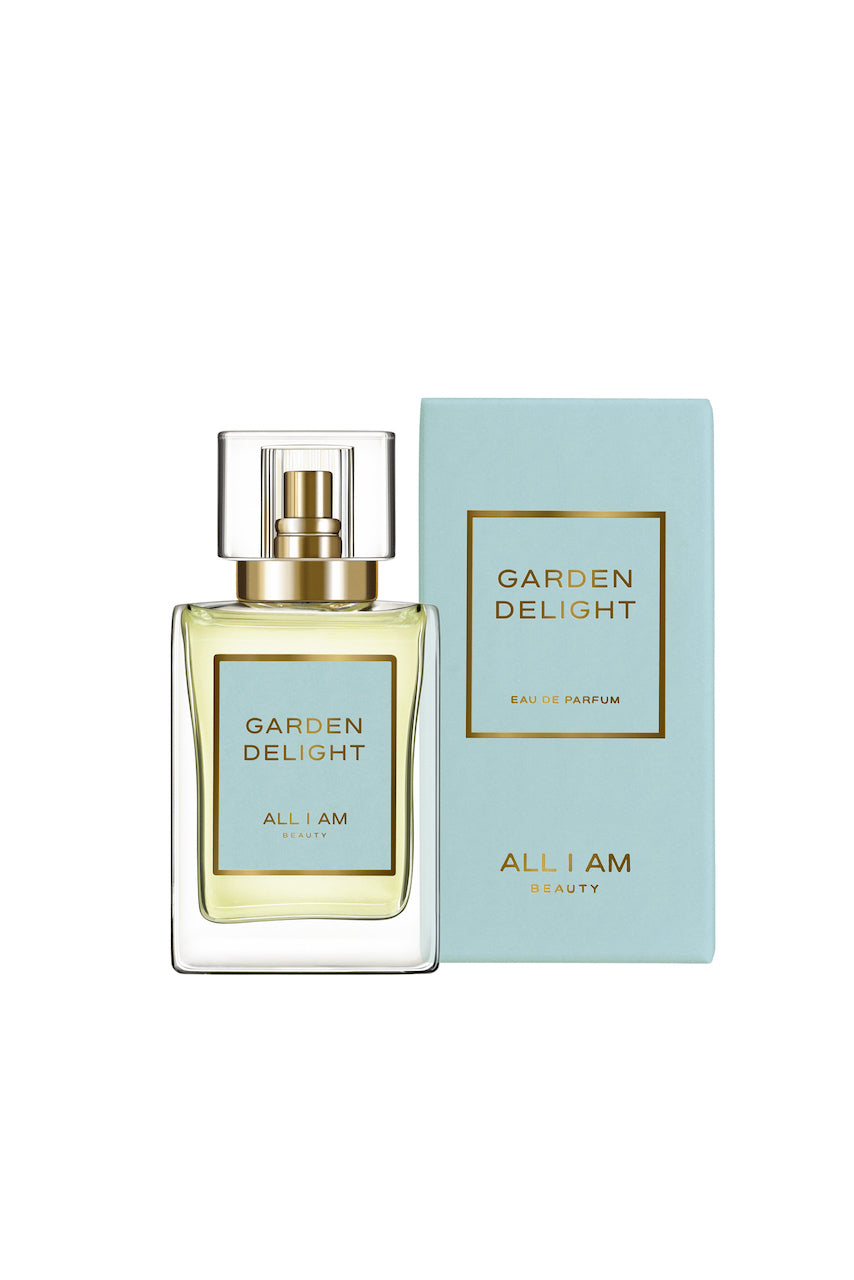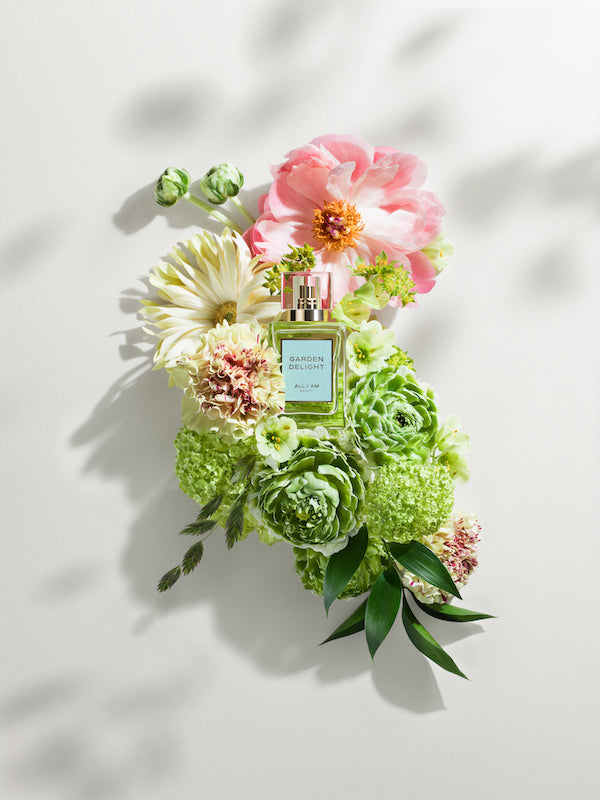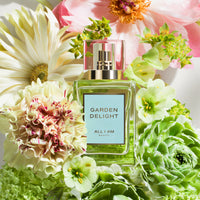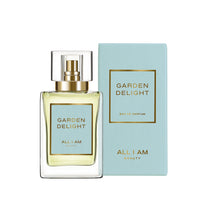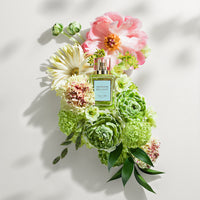 ALL I AM Beauty – GARDEN DELIGHT Eau de Parfum
GARDEN DELIGHT is a feminine fragrance with attitude, elegance and sporty freshness. The scent is a fresh blend of fruity green mandarin, pink pepper, spring peony and green tea. The notes of invigorating vetiver and cedar give the fragrance a unique character.
Top note: Bergamot, green mandarin, grapefruit, pink peppercorns, cardamom, pear
Heart note: peony, green violet, tea, ylang
Base note: cedar, musk, vetiver, patchouly
"GARDEN DELIGHT is the perfect fragrance for any occasion" - says Hannah Widell
Alchohol, Aqua, Limonene, Linalool, Geraniol, Citronellol, Benzyl Benzoate, Citral.
See what others think or write your own review further down the page. This product has 4.777777778 in grades.
ALL I AM
Inspiration, guidance and quality products
"Since beauty is my biggest interest, I'm always looking for the best products. Being able to be involved in developing beauty products myself is a dream that is now coming true," says Amanda Schulman.