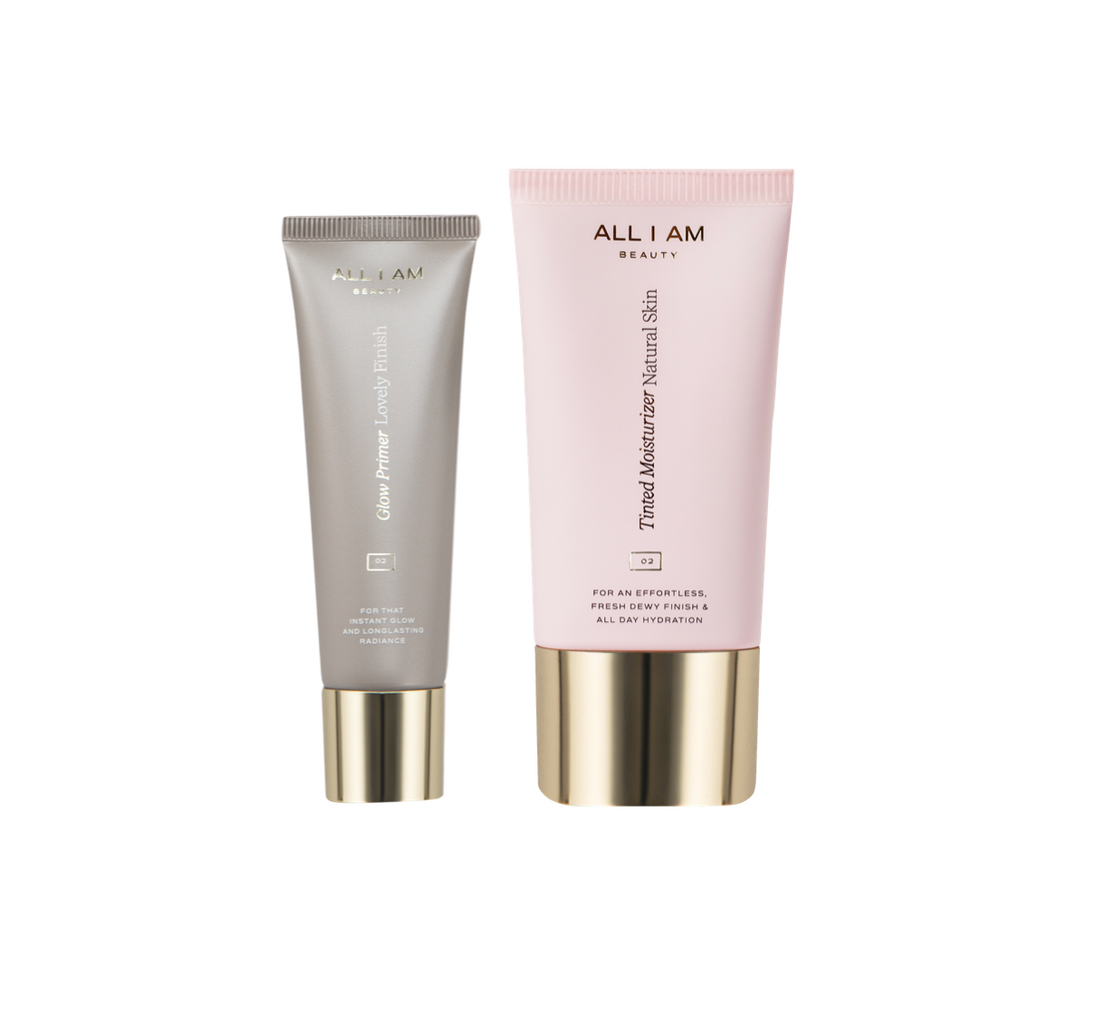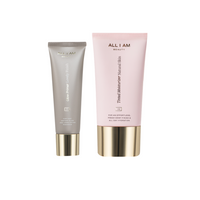 Duo - Glow Primer 02 & Tinted Moisturizer 02
Our best selling duo in a deeper shade- Glow Primer 02 & Tinted Moisturizer 02. 

ALL I AM BEAUTY – Glow Primer 02
The Glow Primer corrects and evens out your skin tone, providing a beautiful glow and has a hydrating formula that keeps your makeup fresh all day long.

How to use: Apply to your skin after your day cream and before applying Tinted Moisturizer/your foundation, or mix it with Tinted Moisturizer/your foundation. You can use your hands, a makeup sponge, or a foundation brush. Glow Primer can also be used as a highlighter by applying it to the highest points of your face.
Suits all skin types.
30 ml
Cruelty Free & vegan
ALL I AM BEAUTY - Tinted Moisturizer 02 - Natural Skin 
Tinted Moisturizer Natural Skin 
A silky smooth and creamy hydrating day cream that melts into the skin, leaving it with a glowy, dewy, filter-like finish.
How to use: Apply with your hands, foundation brush or make-up sponge as a day cream, after your primer or mixed with Glow Primer, before you continue the rest of your make-up rutine. "
Suits all skintypes.
50 ml
Cruelty Free och vegan 
 The kit isn't sent in a gift box.
See what others think or write your own review further down the page. This product has in grades.
ALL I AM
Inspiration, guidance and quality products
"Since beauty is my biggest interest, I'm always looking for the best products. Being able to be involved in developing beauty products myself is a dream that is now coming true," says Amanda Schulman.